Articles in these columns are left live as they can be useful for reference. This means that prices at the time of launch may have changed and this column will not be updated. To check current prices please go the CatalogueNaim's Classic Series has been around for a long while, 10 years?, with a few additions and iterations and now comes a major improvement.
There have been rumours for months and now the 3 new additions are on demonstration at Lyric Hifi.
First is a brand new streamer/preamplifier, the NSC222. Under the beautiful new casing is a brand new streaming system and dac, although the current control app still works it.
Although a stand alone unit this can be improved by the tried and tested Naim route of adding a MASSIVE POWER SUPPLY! 
Cue the NPX300, a new power supply with multiple connections for all sorts of future goodies yet to come.
To complete this is the latest famous Naim 250
From the front it is identical to the NPX300 above, but look at the rear shot, and the one of the NSC222 above.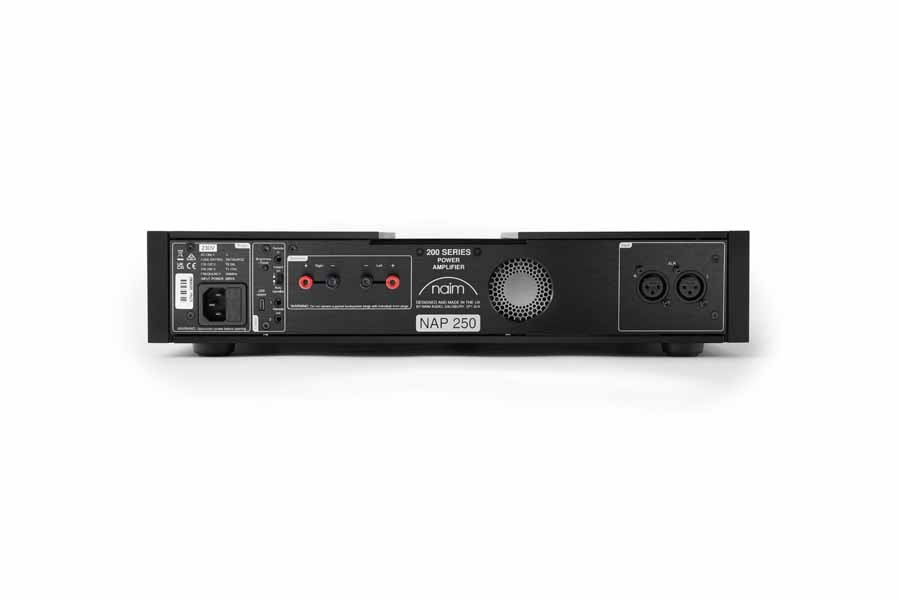 No DIN plugs !
XLR connections and fan cooling!
Power increased to 100w !
So what about pricing? Well it's easy to remember, £ 5700, each 
First listen coming soon followed by a Naim Blog and Naim video on YouTube
Also hope to do a Naim Musical Evening soon, it's been a while!
The New Naim NAIT XS3 has arrived!
We've been eager to hear this as it is billed as a stripped down SuperNait3
It's on warming up and sounds pretty good immediately
I've hooked it up with a Naim ND5XS and a pr of Kef R5s, give us a call to have a listen for yourself
This is going to suit many people, £ 2499
Muso 2nd generation is now on demonstration and in stock. Although it looks the same everything is different under the skin, better amplifiers, better speaker units, faster processing, support for more formats. With all the improvements it had to go up in price, it's now £1299.
Call in for a listen, it's now on permanent demonstration
Here is also a link to a fair advance review  Mu-So 2 Review
New Naim Unitis are here!
The Uniti Atom, Star and Nova are all supplying now.
The new Unitis are beautifully finished and very tasty looking pieces of kit, and sound great
The Atom, priced at £2699, is a half size box but packs real punch
The Nova is the daddy of the new range, again beautiful to behold it also lifts the sound to a higher level than the Atom.
Which it should of course for £4799
Give me a call if you want to have a listen, beware, you'll love it.
The Uniti Star sits between these two and also features a cd player at £ 3999
 So news of a little brother , MusoQb, now £ 849 is excellent. Same gorgeous finish and build integrity in a scaled down box. At only 8" or 20cm cubed, Qb, it really can slot in anywhere.
Now playing instore, find out more by clicking this video link: Michael on the Muso Qb
Treat your old Naim power amp to an upgrade, no effort, no big money and it will sound loads better!
While a full service will give a big lift in performance £ 300-440, you can also have a simple Cap upgrade which applies to all power amps and hicap power supplies for not big money, £ 95-140. This immediately sounds much better.
I know we go on about the Linn streaming, they did start it in high quality, however we also love the Naim streamers
Big news from Naim, literally. A new no holds barred pre and power amplifier combination, absolutely gorgeous and stunning. Check out the blog Section,  Naim Statement.
Since returning to supplying new Naim equipment we have had more Naim clients upgrading to the new improved models.
The logical corollary to this is that we have more used Naim gear in the store.
Check out the list in the Catalogue section where there is a Used part with great prices on pre-owned Naim
Naim Audio in Belfast at Lyric Hifi (written in 2013)
Back in 1980 Naim Audio was one of the strongest supporter s of the fledgling Lyric Hifi. The famous Linn/Naim Isobarik system was the finest music system available and the sun shone on a diet of vinyl music, beer in the Club Bar and lasagne in Ciro's restaurant in Gt Victoria St. Yes I am that old!  Not only are Linn Isobariks back, Naim is back too!
Due to changes in Naim distribution policy we supplied very few products for the past 8 years, although still maintaining strong links by carrying out full Naim service support.
Now the situation has changed again, and Naim are back 
Full price list now in the catalogue
 Email with what you fancy and you could be pleasantly surprised  This email address is being protected from spambots. You need JavaScript enabled to view it.